Stock Listings
The ideal solution for horse dealers
A straightforward and cost effective way to get your horses in front of the engaged Horsemart audience.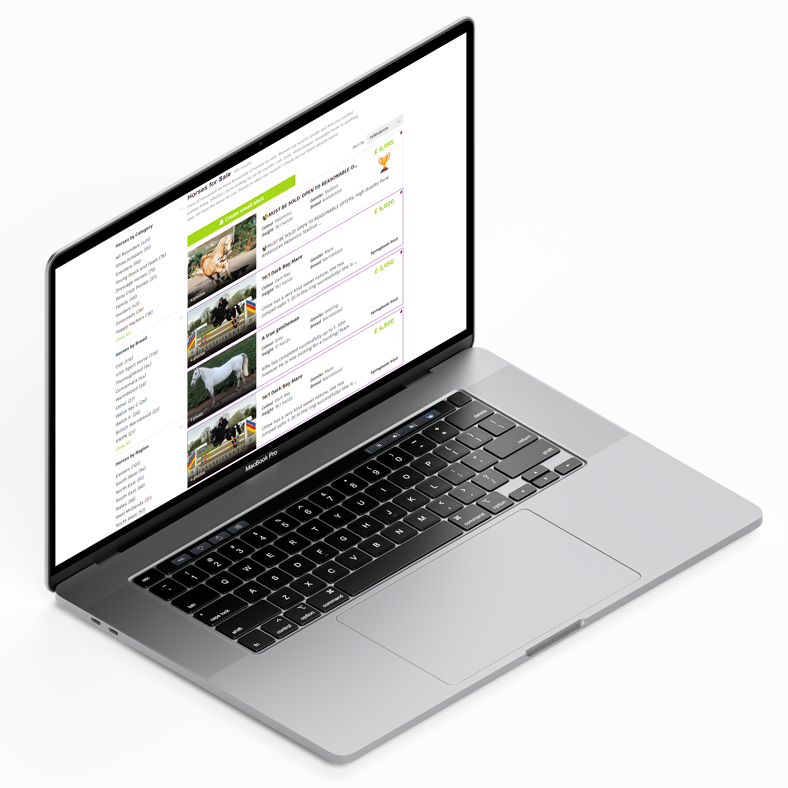 Stock listings enable dealers to advertise their full stock inventory all year round. With web browsing being a potential buyers first port of call, it is vital you can get your product in front of an interested, online audience. Horsemart is a market leading UK equine marketplace, attracting over 200,000 active monthly users. This makes us a highly effective platform on which to showcase your adverts.
Whether you have 5 or 50 horses, we have a suitable stock listing package to suit your business needs. Unlike other classifieds, we charge a monthly fee so there's never any unexpected bills – just hundreds of enquiries straight to your inbox.
What is a Stock Listing?
Stock listings are adverts placed within our Horsemart categories, promoting individual horses. These ads are comprised of photos, videos, descriptions and specifications.
By choosing our stock listings packages, you can receive your own online company mini-site, premium adverts and your horses appear above free ads. Upgrade your package to increase your advert quota, boost your ads and feature on our homepage.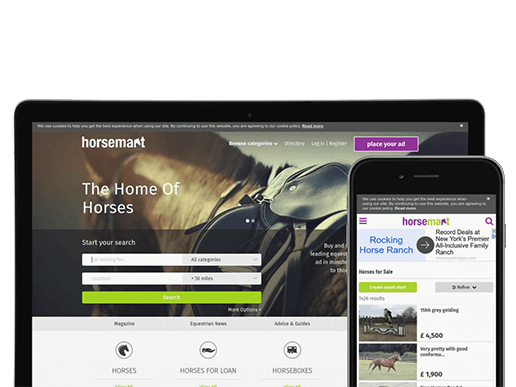 THE BENEFITS
Reach an audience of over 200,000 engaged potential buyers each month
Have your own business mini-site that lists all of your active ads
Showcase your horses for sale with unlimited photos and video capabilities
A set monthly fee so you'll never receive an unexpected bill
Feed your ads onto our partner sites, including Equestrian Sport and Everything Horse, with ease, quickly increasing your audience and enquiries
Simple upload process to help you advertise with ease
Manage all of your enquiries in one place
Packages to suit every level of dealership
Book a consultation

with horsemart
For a consultation to find out what's best for you and your business, call 01273 837917 or use the form below to request a call from us.