Springbank Farm
Express Website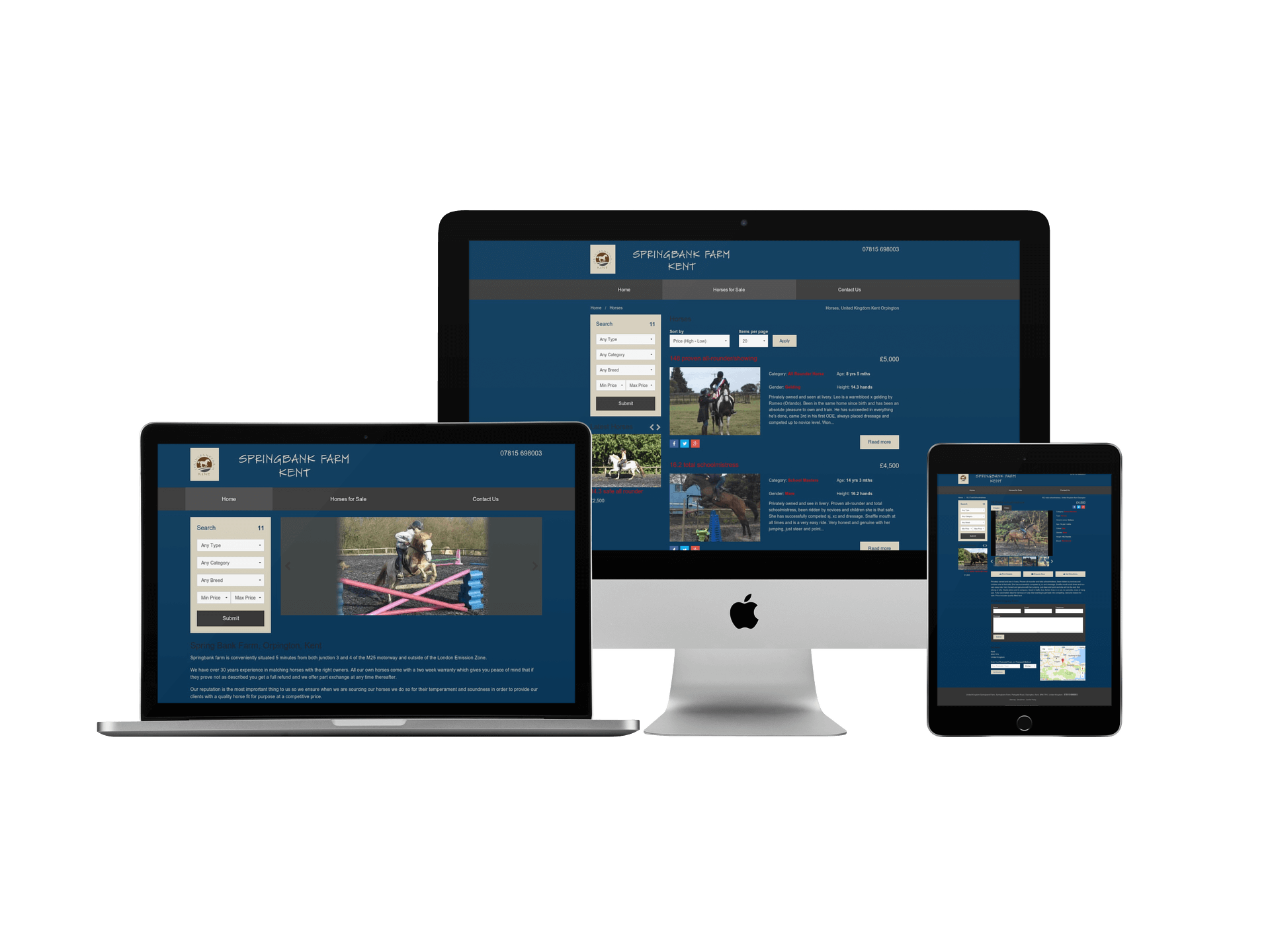 Based in Orpington, Kent, Springbank Farm opted for an Express Infinity website to be powered by Horsemart, back in December 2015.
They wanted to keep their existing domain name, so our tech team happily accommodated and built their new website around this.
They have anywhere between 5-20 horses for sale at any one time, ranging from £500, up to £5,000, so they needed a relatively small, but easy to use site which could really show off the details of each of their horses.
They opted to have an Elite stocklisting package alongside their Express website, meaning they can upload as many new ads as they please and aren't capped by the volume. This also means they get maximum exposure on Horsemart and their ads are right at the top of the search results.
They requested we build their site using the strong dark blue and beige theme that they had with their previous website. This looks clean and simple to navigate with the dark grey navigation bar at the top.
They receive an impressive 28% of their website traffic organically through Google and 46% comes from their customers searching their brand name directly. If Springbank Farm didn't have a strong website that enabled them to rank for their brand name, they would lose out on all these visitors who are trying to find them.