Hot Leads is our most tailored package available for our customers as it specifically targets customers who are actively looking to buy your products or services right now. We can filter it down by location and category as well as how recently they enquired about a listing making it highly targeted and extremely relevant for the user.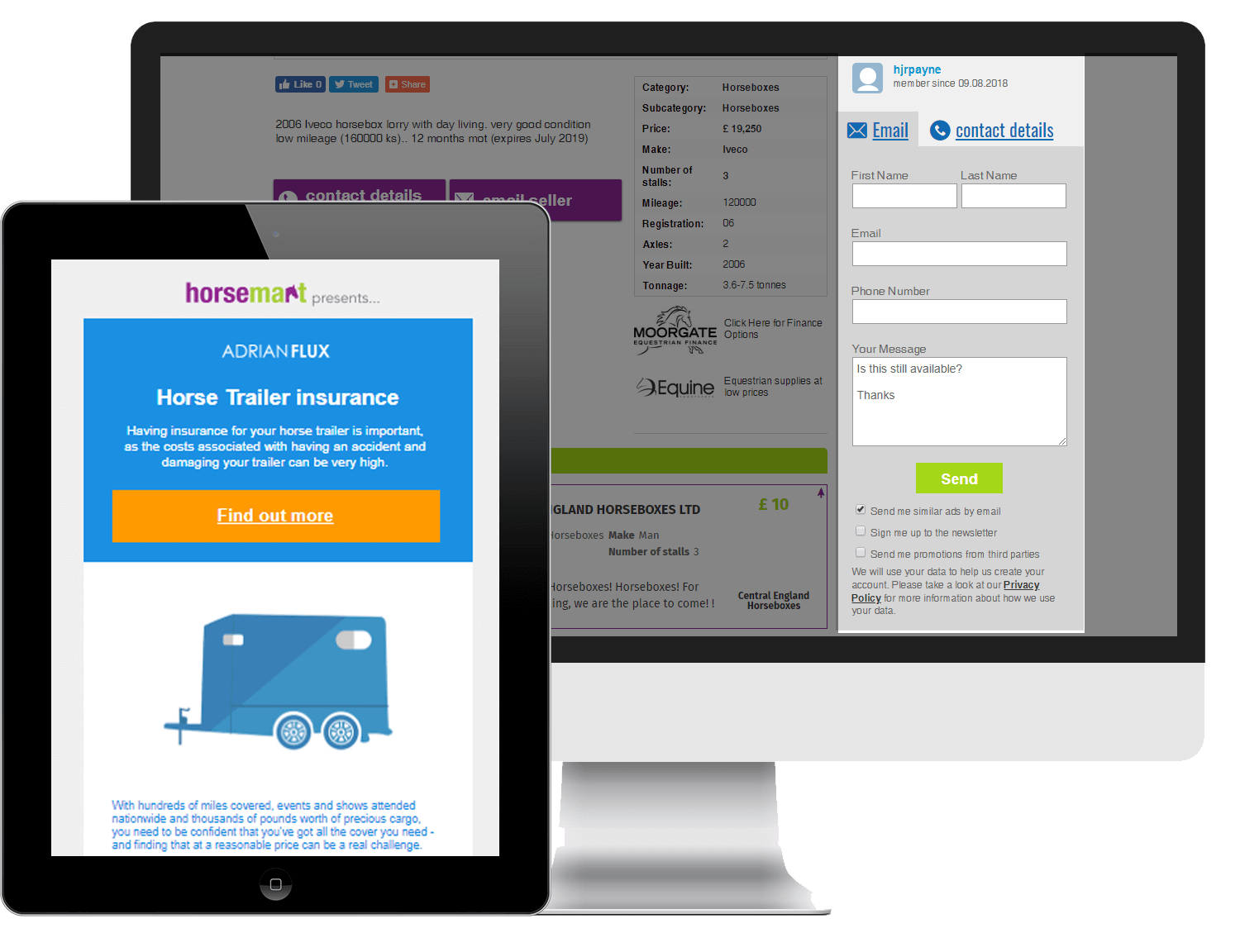 Hot Leads can be tailored specifically for your business and targets customer we know want your products or services right now We have live data on everyone who responds to the adverts on our websites and we can use this to create a red hot email list specific to your business niche. The Hot Leads emails generate a great response rate due to being highly targeted and relevant to the people your email is being sent to which means you gets lots of enquiries from active buyers who are ready to make a purchase.
There are two options for our Hot Leads product including a one off send or a subscription for an automated weekly email that is sent to anyone inquiring about an item or service that week. Prices vary based on the database size and the number of emails sent. As we don't want to spam people with emails, there's a limit on total number of campaigns we can sell meaning your email won't be lost in the inbox or competing with lots of other brands.
Every time a user enquires about an ad they're telling us quite specific information about themselves. For example, if someone makes an enquiry about a horse in Dorset, as well as capturing their email address, we know that they likely live in the Dorset area and, obviously, they're looking to buy a boat. If your business is, for example, a marine insurance company this would be the ideal time to target a new customer who will soon need to take out your product.
We can get even more targeted, too. Say, for example, your business only wanted to target people interested in Cobs for sale in the London area – Hot Leads is the product as we have all this information readily available.
At Horsemart we have live data on everyone who responds to the adverts on our website.
We then take this data and create a red hot email list specific to you and your business niche.
We'll then create you a beautiful and targeted email campaign showcasing your latest deals & offers
These emails get a really high response rate, so you get lots of enquiries from active buyers ready to make a purchase
Average monthly enquiries of our top categories
Highly targeted
Extremely sophisticated and the potential to be incredibly targeted – reach the right type of customer at the right moment.
Minimal effort - Great return!
Set up once and then left to deliver fantastic results.
"I started using Horsemart as they offered a good package of a yard and design of a website for the business. I find that Horsemart works very well with advertising as once I upload an advert it automatically goes on my website which increases my audience.
I have found that with horsemart I get regular calls about a wide range of horses from both local and international clients. I would  highly recommend horsemart to any others!"