Email Advertising
Put your message in front of our engaged audience
of horse enthusiasts, through targeted,
cost effective email marketing. 
Whether you have an upcoming event, new product launch or special offer, email marketing is ideal to spread your news to a targeted audience.
With over 28,000 active horse owners, it's no wonder that our emails deliver such strong results. Reaching this many users will increase your brand awareness and allow you to speak directly to a wide community of equestrian enthusiasts.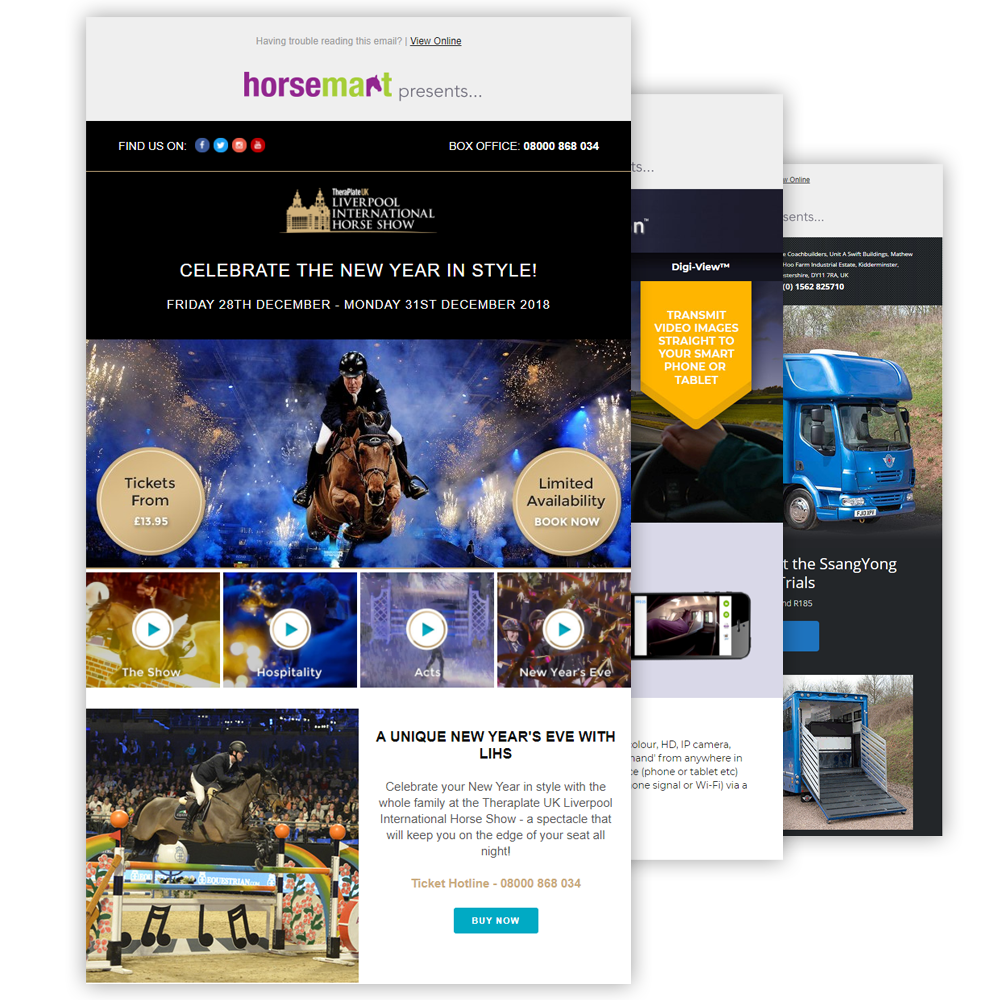 SPLIT BY ON SITE CATEGORY
SPLIT BY GEOGRAPHICAL LOCATION
SPLIT BY TYPE OF HORSE SOLD
We can also deliver more engaged, niche-specific audiences through preference targeting. Our audience have specified fields in which they are interested, therefore by sending emails to users who have asked to hear about your field, we can expect much higher levels of engagement.
We can also target by geographical location, perfect for promoting events. Using this targeting, you are actively increasing your engagement rates as these are users are more likely to interact with content that is more relevant to them. 
Book a consultation

with horsemart
For a consultation to find out what's best for you and your business, call 01273 837917 or use the form below to request a call from us.