Competition Package
Our audience love to win – and with this package, so can you!
Looking to run a competition?
Competitions are an effective way to reach a new audience and expand your email database. Our competition package can help you get your brand and products out there in a fun and engaging way, helping you maximise your return!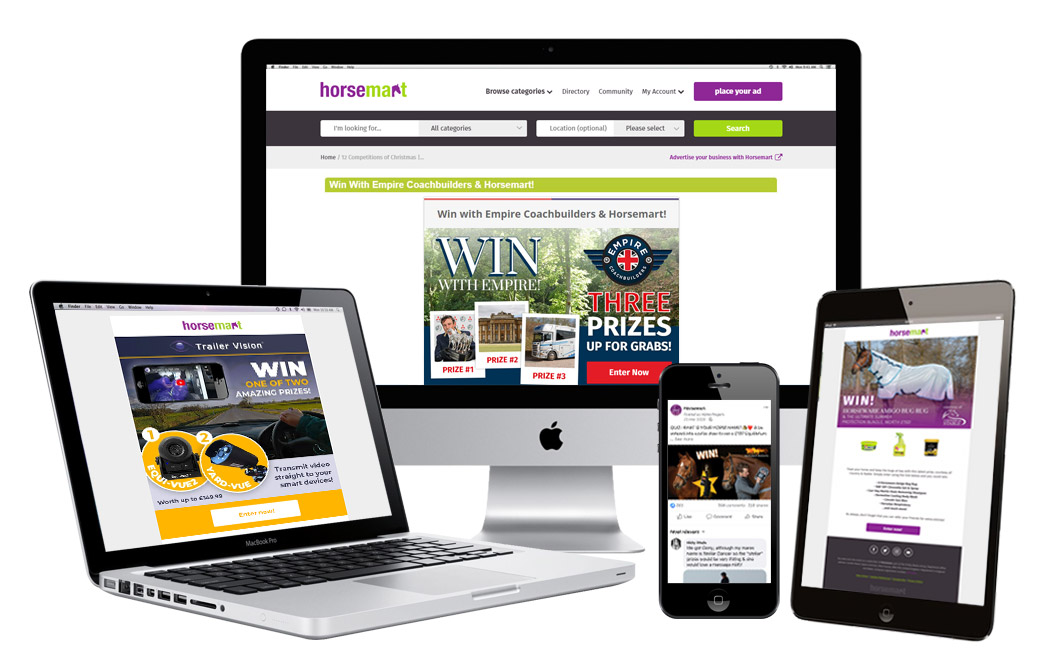 Entrants will be encouraged to opt-in to receive emails from you, allowing you to grow your own email list and boost your exposure long term, giving you an ongoing channel to advertise to.
We will also encourage users to complete additional actions for the chance to gain extra points, including things like visiting your social pages, sharing the competition with friends and answering questions to improve the quality of your data. Multiple ways to interact and increase their chance of winning means entrants spread your brand message across various social channels, allowing you to reach an even wider audience.
Our competition package is extremely adaptable so we will work closely alongside you to ensure you get the results you want.
Full design & build
We'll do all the hard work! We'll set up the functionality of the competition and ensure it's designed to the highest standards. 
A bespoke email campaign
You'll get a tailored email promoting your competition, designed and sent out to our database of engaged equine enthusiasts.
Advertising across our site
Using banners throughout the site, we'll expose your competition to thousands of daily users whilst they're browsing Horsemart.
Promotion via our social channels
Social media is a powerful tool for brand awareness. We'll utilise our social following to get you more entries and increased exposure.
Paid social advertising
We'll run targeted paid campaigns to help you reach your desired target audience on social media – even if they don't follow us!
GDPR compliant email data
Entrants will be encouraged to sign up to your email database, increasing the number of people you can market to directly in the future.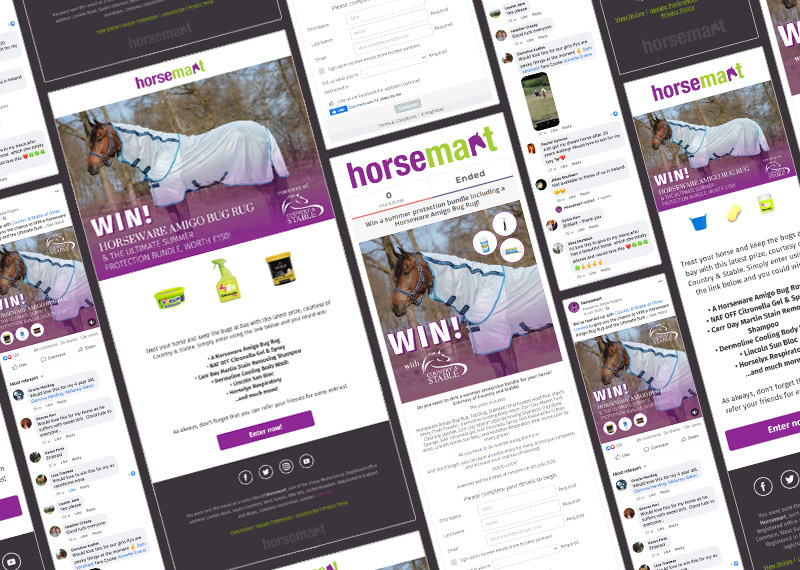 CASE STUDY 1:
Country & Stable
Main aim: To build their email database
Country & Stable wanted to reach a new audience to help them expand their existing list of email subscribers, whilst also growing their social presence. Using a seasonal product bundle worth £190 as the prize, and a competition setup that allowed multiple entry mechanisms and ways to gain extra points, we were able to generate…
CASE STUDY 2:
Trailer Vision
Main aim: To raise brand awareness
The aim for Trailer Vision was to generate some brand awareness amongst a new audience, whilst gaining some new subscribers to their email database, in order to allow their business to grow and develop. The prize was a choice of one of two equestrian cameras, which encouraged a greater understanding of the products that their business offers. We delivered…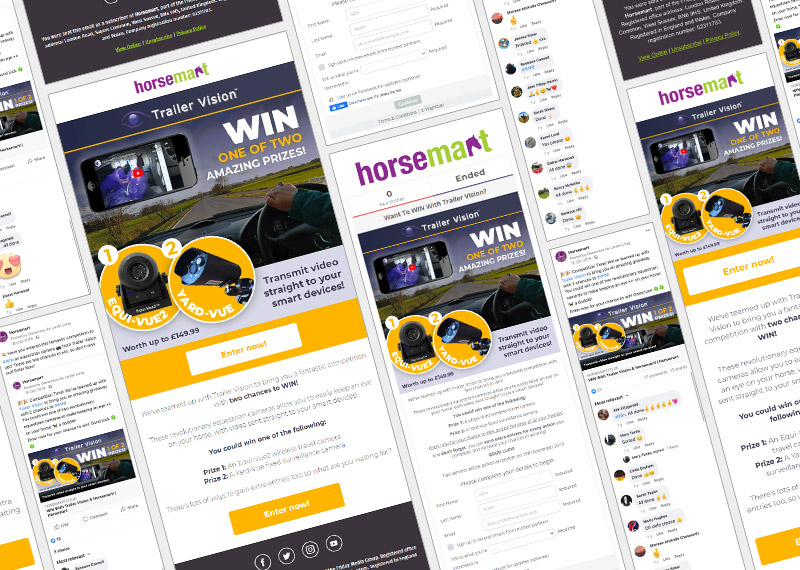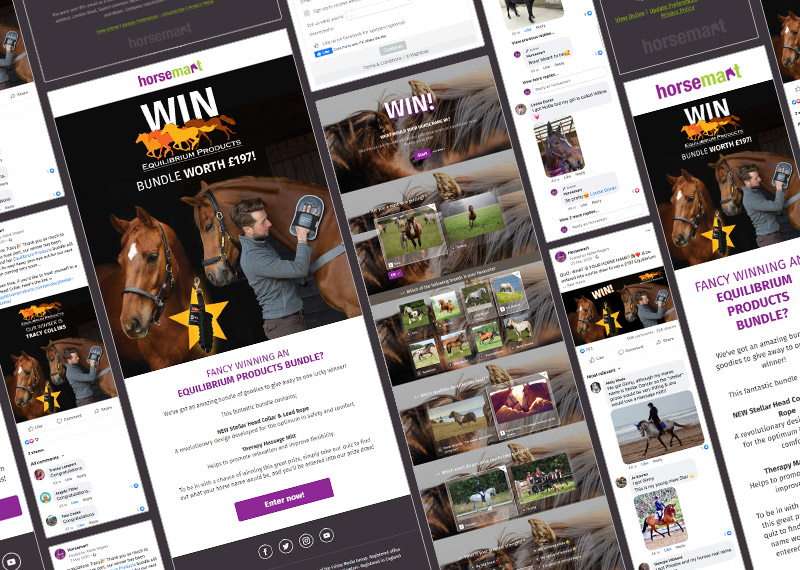 CASE STUDY 3:
Equilibrium
Main aim: To raise product awareness
Equilibrium Products wanted to create a buzz and generate awareness of a new product launch. Using a fun and engaging quiz as the method of entry, supported by a range of marketing activity – including paid and organic social posts, email campaigns, an article about the product and on-site promotional banners – we generated…
We've got it all covered!
We will create a landing page with different ways for users to enter and gain extra entry points; this will include signing up to hear from YOU in the future, as well as encouraging users to visit your social pages
We will provide you with a list of interested, potential customers that have actively signed up to your email database, for you to keep
We will even select and contact the winner on your behalf!
All we need from you is…
An amazing prize that will get our audience excited about your brand!
Details of the product, service or experience you are giving away
High-resolution images of the prize
Your logo (supplied at over 1000px in width, where possible)
The links to your website and social media accounts
*Please provide the above a minimum of 14 days prior to competition launch – the earlier the better!
What's the investment?
£1,000 + VAT and a Competition Prize
Book a consultation

with horsemart
For a consultation to find out what's best for you and your business, call 01273 837917 or use the form below to request a call from us.