In a follow up to our recent story on fireworks that caused serious harm to a frightened horse, we've learned the awful news that a horse has died this week, after being dreadfully shocked by a fireworks display that was held more than a week after Bonfire night.
The horse, known as Solo, lived in Bishopston, Swansea and was owned by 57 year old Fiona Hohmann. She and Solo had been partners for almost 5 years and has shared some distressing images of him to spread awareness of the danger that fireworks can cause.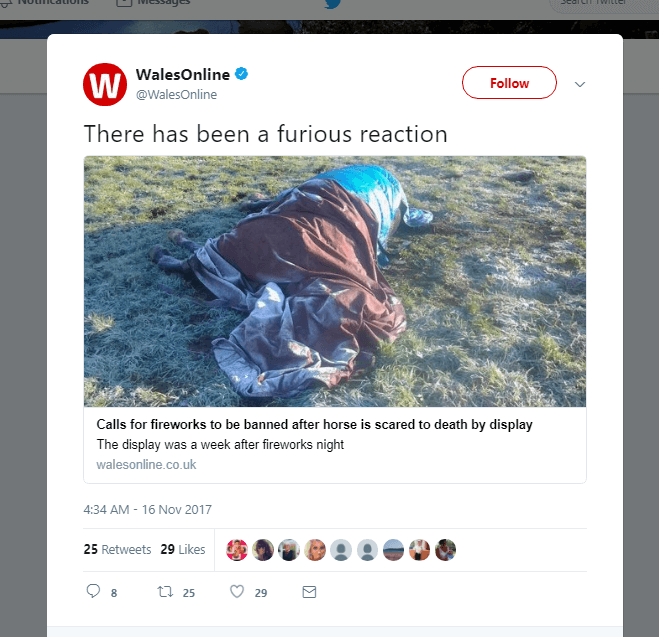 The fatality occurred after Solo was startled by the loud bangs from a short distance away, where it's thought that he started running and was so frightened that he couldn't stop. His owner Hohmann said she found the grass in the fields 'all chewed up' the next morning. Solo twisted his gut as a result of it, and was in such agony that the vets had no choice but to put him down, stating that he would've passed away that day anyway.
Hohmann said that "she felt terrible that he suffered all night alone", but was also angry, saying "This would never have happened if we knew the display was taking place.". Fiona locked Solo in the stables on Bonfire night so such an event couldn't happen, especially as she knew how scared he was of fireworks. Without a moment's notice, she was unable to take preventative steps; this ultimately ended Solo's life.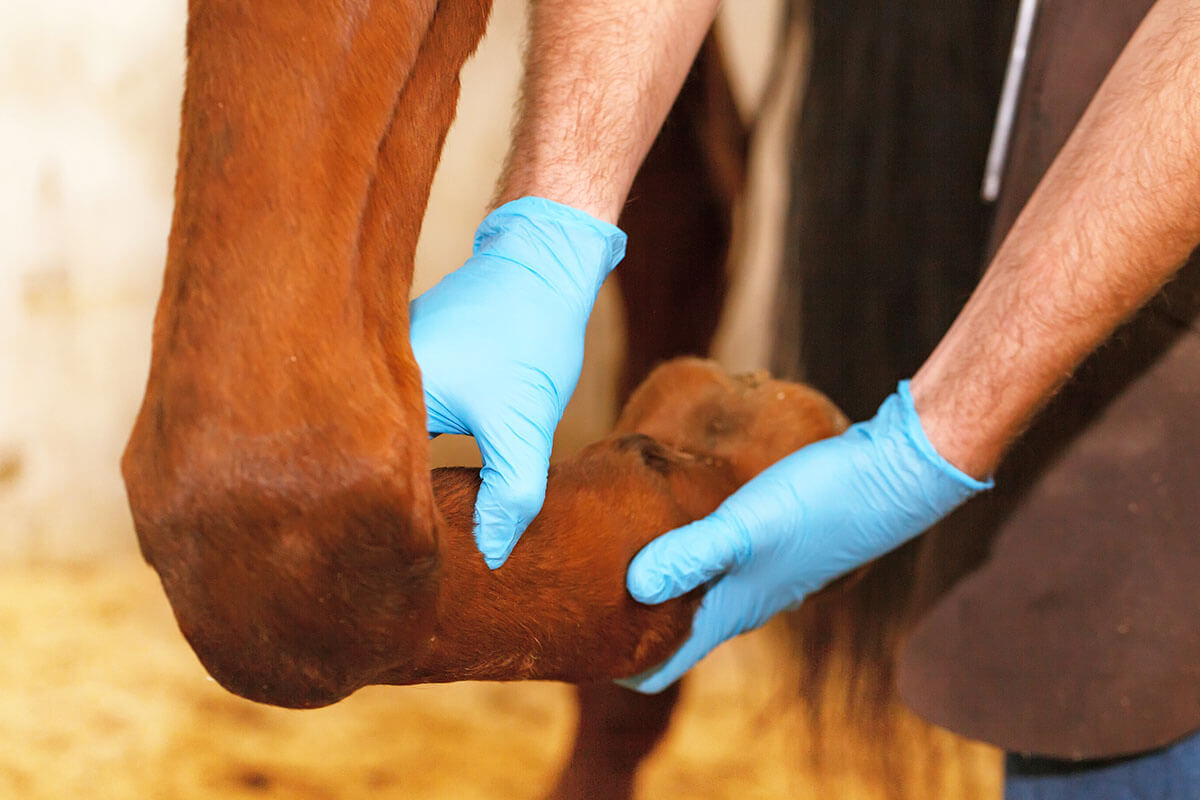 RSPCA are pleading with the public to understand the danger they could be causing, especially as animals have such, alert and acute sense of hearing. It is against the law to put these animals at risk and it must stop. Let's do all we can to get this case noticed in its full capacity.
The full article can be seen at the Wales Online news site.